JoDee Luna: Educator, Author, & Artist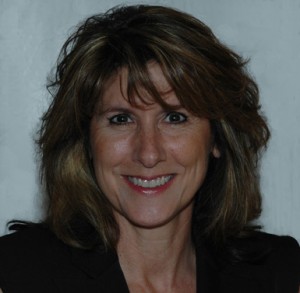 My name is JoDee Luna, and I currently work as an Instructional Coach for the Lancaster School District in southern California. Previously, I implemented Flocabulary in READ 180 reading intervention classes with at-risk students. As a creative educator, I appreciate programs like Flocabulary and READ 180, which accelerate literacy skills by providing students with engaging, rigorous approaches to vocabulary acquisition.
Results
Flocabulary motivated my students to master academic vocabulary and equipped them to use Tier II, high utility words, in academic assignments within my class and throughout the school day. In fact, students would often report: "Mrs. Luna, I heard our Flocabulary words in my science and social studies classes."
Many of them listened to the songs at home as well. Although all of my students demonstrated significant growth on the CST, California Standards Test, seventh grade students experienced unprecedented growth:




Here are some suggestions of how you can integrate Flocabulary into Common Core instruction:
Flocabulary & 21st Century Teaching and Learning
Common Core's 4 C's: Critical Thinking, Communication, Collaboration, and Creativity
Critical Thinking
: I use
Flash-animated game generators
to create learning games for Word Up Levels
Yellow (Grade 7)
and
Blue (Grade 8)
.
Communication
: Students at Miller Elementary School used Flocabulary's
Word Up Project
in addition to
science
,
language arts
, and
math
songs and videos.
"When I Grow Up"
inspired third grade students in Mrs. Bowen's class in the creation of this video, "I Choose to Use My Voice," which also features Mrs. Cayce's third grade class and Mrs. Curtis' fourth grade class:
Creativity/Innovation
: The fifth grade team and students from Desert View Elementary explored Common Core by integrating 21st Century Teaching and Learning into classroom instruction.
They conducted an action research project that included the use of various technologies to improve student learning and classroom management. They used Flocabulary to target Tier II (high utility words) and domain specific academic vocabulary in a fun and effective way:
Vocabulary
: Embed Flocabulary words in your integrated Common Core units. Here's
a sample unit, Bright Ideas,
which our third grade teachers created and will add to this coming school year. Listed under Activities and Resources is
Flocabulary's "Three Branches of Government."
Creativity and Communication:
Here's an idea for using the Word Up Project for imaginative, narrative writing.
Click here for an original lesson plan
for The Word Up Project: Level Yellow (seventh grade):
"They Look Like Us."
Collaboration, Critical Thinking, Communication, and Creativity
: The following real-world application uses a career simulation for the eighth grade Word Up Project Unit 6 Song,
"How to Be an Entrepreneur."
Follow this step-by-step procedure for presenting this unit to your students:
Show "How to Be an Entrepreneur: CEO Speaks" video and discuss:


Introduce the "How to be an Entrepreneur" Lesson
Show the "How to Be an Entrepreneur" video and discuss
Have students pair in groups of 2-3
Explain and pass out task cards
Collaborate and create: Have students respond to the roles with discussions, interviews, and job application activities
Career simulation: Using the application letters and interview questions, determine who should get hired to work for Flocabulary!
More Tips and Strategies for Implementing Flocabulary
Encourage students
to use Flocabulary words in short constructed and extended constructed response writing. You will quickly see whether students understand the word meanings and have mastered correct grammatical usage.
Set up a computer center
for students to listen to the songs and work on their
Song or Video Note-taking Chart
. My students used the embedded, visual dictionaries in each song to complete this activity.
Use Flocabulary Mini Games
to transition to a new activity.
Provide time for students to create academic rhymes
. My students loved to use the
beats, microphone, and rhyming dictionaries
to create their own raps.
I hope you find these samples and suggestions useful. I will add more ideas and resources as schools across our district implement Flocabulary this next year.
Read more teacher stories!