For teachers and students engaging in antiracist teaching and learning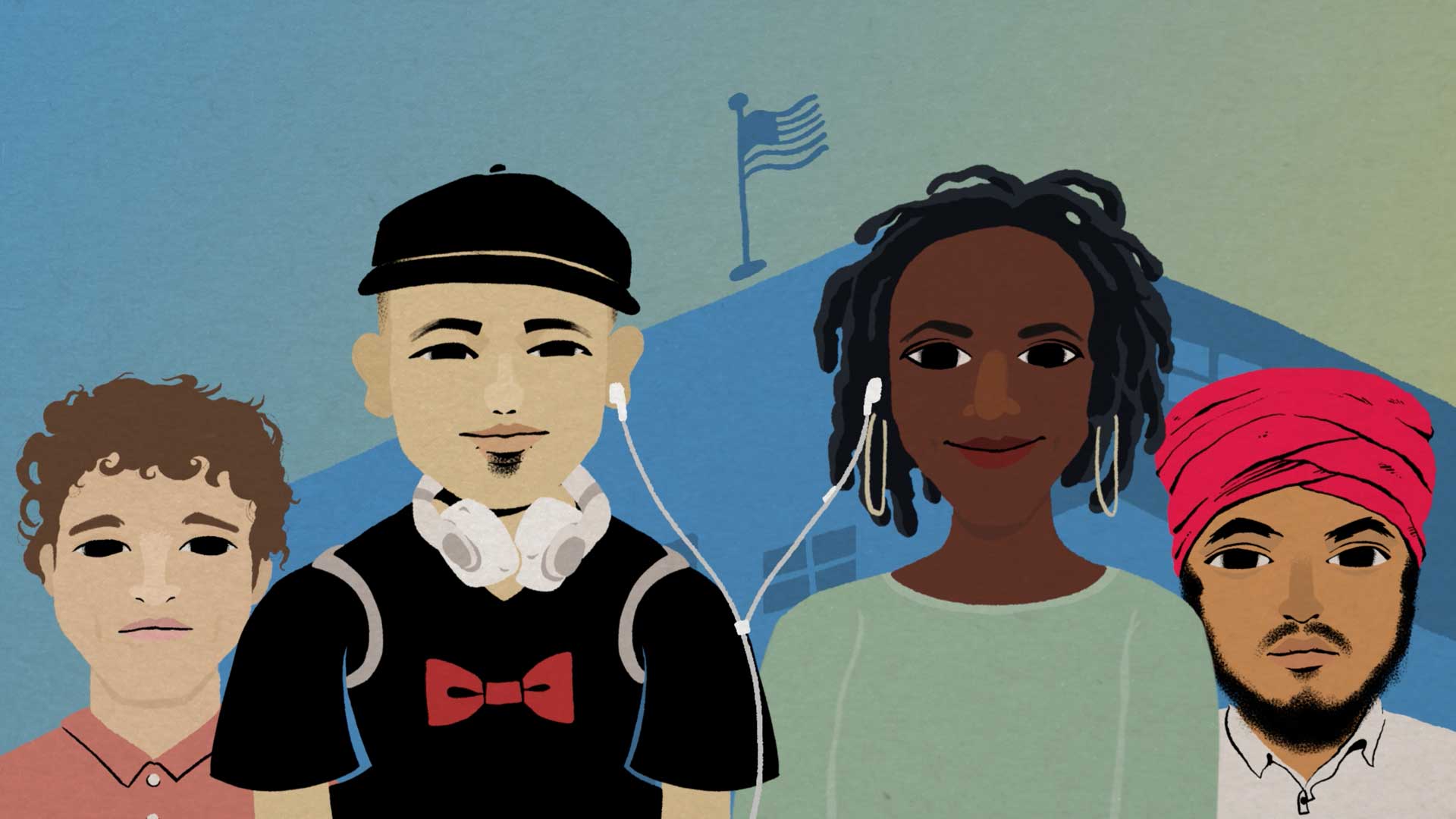 At the core of Flocabulary is hip-hop, a cultural movement started by Black and Latinx youth in New York in the early '70s. It's important to understand the history of hip-hop and the socio-cultural and economic circumstances from which it emerged when teaching with Flocabulary. Why? We must honor where the music came from, especially in a society that has historically marginalized Black voices. For a primer on the history of hip-hop culture, watch our Hip-Hop Fundamentals video. New to Flocabulary? We recommend that you watch our How to Use video for a broad overview of the product, including features like Discuss Mode, Vocab Game, and Lyric Lab.

What resources do we have for you?
We have a library of nearly 40 videos and growing that support antiracist teaching and learning, including biographies of Black Americans, key cultural and historical events that demystify present-day race relations, and SEL skills to help students engage in compassionate, productive conversations. Many of these videos are free even if you don't have a Flocabulary account. Below, you'll also find an implementation guide, suggestions for educators doing this challenging work, and a summary of the ways Flocabulary is a culturally responsive tool.
Implementation Strategies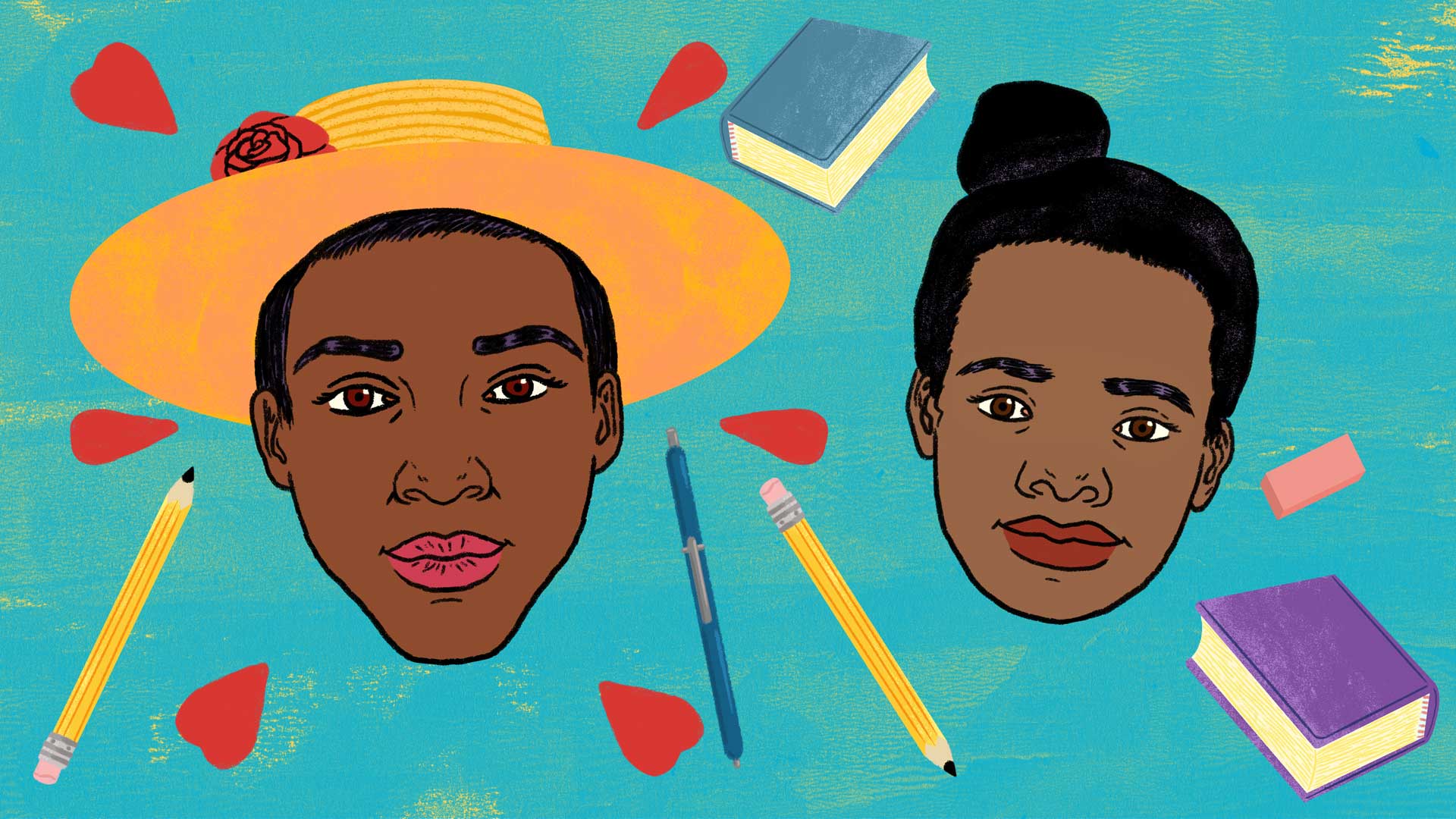 Teachers are dealing with a lot (as if they weren't already)! Teaching remotely during a global pandemic… in the midst of a social revolution. And now, while many schools are prioritizing racial justice instruction, there isn't a designated time in the day to teach it. Here are some implementation guidelines that foster a safe learning environment, no matter your schedule.
1. Establish Classroom Norms & Common Vocabulary
For learning to take place, students must feel respected, included, and connected. To establish a welcoming environment, set norms with your students. These will help you approach sensitive and difficult topics together. Examples of norms might include: "First we seek to understand, and then to be understood," and "We are learning to be comfortable with being uncomfortable." You can also use Flocabulary's Active Listening and Building Empathy videos to establish guidelines for engaging in discussions. A shared language is also important. Develop a common vocabulary and add to it over time. This might mean defining words like "accountability," "allyship," and "equity," as well as acronyms like POC and BIPOC (Black, Indigenous, and People of Color). Be proactive in offering solutions and strategies to de-escalate conflict and diffuse tension. Consider setting up a "calmness corner," or teach students how to practice breathing exercises for emotional regulation. You can also use Flocabulary's Mindfulness & Meditation video as a resource for de-escalation and calmness.
2. Tie Racial Justice to Core Subject Areas
Racial justice affects all of us. Below are some tips for how to incorporate racial justice topics and themes into your instruction across academic subjects.
3. Honor Hip-Hop & Black Culture with Lyric Lab
Hip-Hop is centrally important to youth culture around the world. It is also inherently educational, rich with vocabulary, wordplay, rhythm, humor, analogy, and allusion. As you watch Flocabulary videos, teach your students about the origins of hip-hop.
Every Flocabulary video includes Lyric Lab, a feature that gives students agency and voice by providing a process for writing their own raps with scaffolds like vocab definitions and a rhyming dictionary. We know most teachers will be new to rhyme- and rap-writing, and through this feature, we invite teachers to be learning partners alongside their students.
For help getting started writing academic raps, you can use our Rhyme & Rhythm video and this full lesson sequence. The lessons cover rhyme-writing to master vocabulary, telling a story, and more.
4. Build Community with Discuss Mode
If you have dedicated time each week for homeroom, study hall, or advisory, you can integrate racial justice discussions and continue the conversation all year. Discuss Mode is a great way to begin.
We recommend teachers preview a Flocabulary video to make sure it is well-suited for their students before playing it in the classroom. Then, watch the Flocabulary video through with your advisory or homeroom once without pausing. Finally, activate Discuss Mode and rewatch. Discuss Mode will pause playback at key moments with prompts for reflection and discussion. The questions can be used for stop-and-jot or journal prompts, think-pair-shares, or small group or full class discussions. This feature helps your students build personal connections and practice SEL skills like self-reflection, social awareness, and relationship building.
You can use Discuss Mode in our current events videos. Every Friday during the school year, Flocabulary publishes The Week in Rap and The Week in Rap Junior. These videos help students stay informed about national and world events. Watching The Week in Rap with a racial justice lens in Discuss Mode will help students make connections and historical parallels to understand the impact of race in society today.
How does Flocabulary fit into a culturally responsive classroom?
By teaching with hip-hop, we center young people. We respect their interests. We include their culture in their education. We also incorporate storytelling, humor, and high-quality music and visuals in our content with the aim of fostering emotional connections between students and their peers, teachers, and the curriculum so that curiosity and engagement come effortlessly.
Product features like Discuss Mode further these critical social and emotional connections while giving students agency and a voice in their learning. The Lyric Lab feature furthers the attention to hip-hop culture and art while, again, giving students more agency and voice in their learning. And of course, our music videos feature an inclusive cast of characters from different backgrounds and identities.
Hip-hop is a powerful teacher. It has been a poetic medium for communicating important messages since its inception. We only work with lyricists and rappers who understand that, no explanation needed. This is critical because students can tell the real from the fake. We find that students easily want to engage with Flocabulary because it's authentic. Check out interviews with some of our artists here. Flocabulary elevates working artists in the education space and centers the cultural contributions of POC creators, something curricula often leaves out.
Some prep work for teachers
Many teachers will be having difficult conversations about race, racism, and bias for the first time, right alongside their students. And it's not going to be easy. There are many resources available at the intersection of race, culture, and education. Here are a few tools for self-learning from Flocabulary as well as from organizations, authors, and educators we trust as experts in this arena.
Let's learn from one another!
What have you learned on your antiracist teaching journey? What are you eager to learn more about? We want to hear from you. Do you have a new implementation suggestion or a different perspective to share about one of our recommendations? Please contact us and let us know! It's important that we have dialogues to grow, consider new perspectives, and take action in support of racial justice so we can ensure the best for students. We also encourage you to join the Flocabulary Educator Group on Facebook or an upcoming #NearpodChat (each Wednesday at 8pm ET) to engage with peers on these important topics.