"I May Use a Helping Verb"
Teach the concept of helping verbs and get students using them in their writing with this Common Core-aligned lesson plan.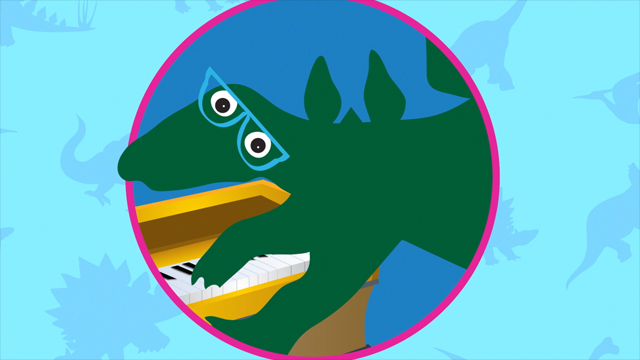 Objectives
Students will:

Identify action verbs and helping verbs;
Describe how helping verbs change the meaning of main verbs;
Write sentences using different helping verbs that reflect these changes in meaning.
Standards
CCSS.ELA-Literacy.L.4.1.C


Use modal auxiliaries (e.g., can, may, must) to convey various conditions.



CCSS.ELA-Literacy.L.2.3


Use knowledge of language and its conventions when writing, speaking, reading, or listening.



CCSS.ELA-Literacy.SL.2.4


Tell a story or recount an experience with appropriate facts and relevant, descriptive details, speaking audibly in coherent sentences.



Materials
Products Created
Sentences that reflect how the meaning of action verbs change when different helping verbs are added
Time
Sequence
Ask the class if they've ever heard people say things like, "I may go to the party," "The Dodgers may win the game" or "Jane may get a puppy for her birthday." Explain that the word "may" is special. First, it's the name of a month. When we use "May" to mean "the month of May," "May" is a noun. But the word "may" can also be a verb.
Watch the Flocabulary Verbs video. Explain that the song talks about different kinds of verbs. There are action verbs, like "think," "dance" and "move" that tell what a person or thing does. Then, there are helping verbs, like "could," "should" and "would." Helping verbs help out the main verbs by adding to the meaning of the main verbs. For example, they can express when the action of a main verb will happen, how important the action of a main verb is or how likely the action is to happen. Tell the class that may is a helping verb. It shows the possibility that the action of the main verb will happen. For example, saying "Jane may get a puppy" means that it's possible that Jane will get a puppy—not that she will definitely get one.
Watch the Types of Verbs video again, and point out the helping verbs "could," "should" and "would." Explain how these helping verbs add to the meanings of main verbs. You can also define additional helping verbs, like "can," "might" and "must."
Write a list of action verbs from the video, or brainstorm a list of more action verbs as a class. As a class, pick a verb, and experiment with putting different helping verbs in front of it to see how the meaning changes. What does it mean to say "I dance"? How does the meaning change if you say "I may dance" or "I should dance"?
Have each student fill out the Helping Verb worksheet. The worksheet will instruct them to pick another action verb from the list and write a sentence using that verb, like "I dance with my sister at the party." Then, they'll pick two helping verbs to add to their verb and write sentences for each one. For example, "I may dance at the party if I like the music that they play," or "I should dance because I've been practicing with my friends for a week."
Wrap Up/Extensions
Have students fill out the bottom half of page 2 of the Helping Verbs worksheet. It instructs them to pick one of the sentences they wrote and use it as a springboard to write a story, using helping verbs at least three more times. Students can also illustrate their stories with pictures that get across the meanings of the helping verbs they used. For example, if they write, "The bus might come," they could draw an illustration of their character waiting for the bus.
Challenge students to take note of when they hear people use helping verbs over the next few days. Why were the helping verbs used instead of just action verbs? What was being communicated?
Guided Reflection
"I used to think _______, and now I think _______."
"One thing I learned is __________, and one question I still have is _________."